Do You know what kinds of computer certificate are needed for today's government jobs? If you know them that sounds good but if you do not, then let me tell you in detail.
Government Jobs are very safe and secure job and they help to forward your career in computer field.
There are many courses related to computer that you can do online and that are useful for govt jobs. Also, You can brush up your skills with these courses that will fast forward your career. Whether, It is a need or not but it is required to have such skills. So, It is good to do it in free time.
You must be thinking where to do these courses? Right, You have many options. You can look around you the nearest coaching center that teaches computer courses. If it is hard to find, then you can search online at Acme Collins School. Take a step out to and forward your career.
Importance of Computer certification
Why need a computer course certificate? Let me tell you why, You must have heard so many government jobs notification, and you must have found in the official notification of the post that they are asking for computer courses certificate, but, you can only apply for the post if you have computer certificate. If you do not have, then you might need to leave the application form, or you need to complete one of computer certificate course.
There are some computer certificate that are approved by government. Which you can choose to boost your career.
Computer Certificate: How To Apply it Online?
Let me tell you, It's very easy to apply it online. all you need to do is to follow the steps given below
Create an account
Buy Course
Take an Online Examination
Qualified It
Download Computer Certificate
Before applying it, If you want to see how certificate look like, you can see computer certificate format.
Do you have knowledge? If you have already familiar with the course in which you are going to enroll. Then, You can get certificate as fast as possible. Certificate is necessary to showcase your skills in your resume or CV, and that's also tells people or organization that you have the skills.
So Let's not waste the time over discussing the importance of computer courses certification
Start it with the first course, and that is
Certificate in Basic Computer Course (BCC)
If you are a beginner, Then This is an amazing course for you. With this course you can enhance your skills and career in the computer field. Let me tell you how you can do this, Because the applications you are learning here in this course are quite common and that are Ms Word, Ms Excel and Ms PowerPoint. It is a 3 Months course, but you can take certification as soon as you buy the course and complete the online examination.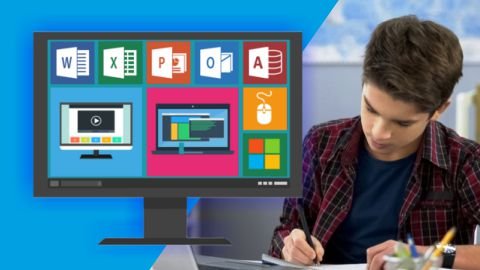 BCC – Basic Computer Course
Get 3 Month Online BCC – Basic Computer Courses Certificate after completion of an online exam and you can use this Online Basic Computer Courses (BCC) certificate both in govt and private sector.
This course is online and you can learnt it at your own pace and comfort. There was time before when people used to go for coaching classes or offline institute for learning computer courses, but due COVID time It's not possible to go outside nowadays. Therefore, the best and everlasting solution for now is that, Do course online and enhance your skills in computer course.
Basic Computer Hardware (BCH) Certification
If you are looking for Basic Computer Hardware Course (BCH). Then This would be one of the best course ever, because here you are learning topics from the very starting. And all the topics covered in-depth understanding, that helps to understand topic more clear.
As being a short term course it can be finished a short period of time. So, Don't waste time if you required this certification. Grab it right now!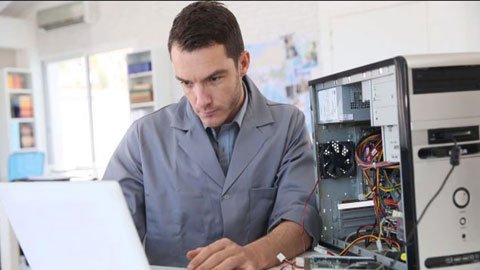 BCH – Basic Computer Hardware
Learn Online Basic Computer Hardware Course (BCH) and get a certificate after completion of an online exam. It is a 3 Month Basic Computer Hardware Course
Certificate in Computer Applications (CCA)
It is 4 Months Computer Applications course and that can also be learned online. It does not require any prior knowledge in computer but, only you should have basic knowledge of English, because the course of content you are getting in this course is in English.
There are five modules in the course, and you will be learning Computer fundamentals, System installation, Web Designing, Accounting, Ms Office ( Ms Word, Ms Excel and PowerPoint)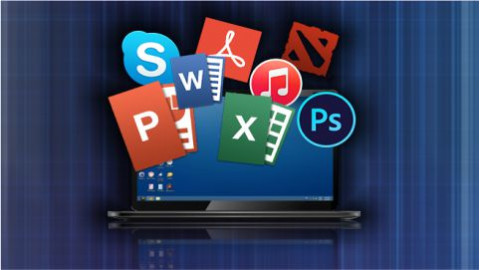 CCA – Certificate in Computer Application
looking for a CCA Certificate course, here you are at the right place, you are just one step away to get a certificate in computer application.
Diploma in Computer Applications (DCA)
You often heard about this course, It is quite popular in these days. People having knowledge in computer applications must have this certification, because it helps you to advance your career and also helps you in government jobs. Why? Let's see
If you are looking any government job notification on SARKARI RESULT and you find a notification of a post that require a computer certificate. Then, In that case, You must be a certificate holder of DCA.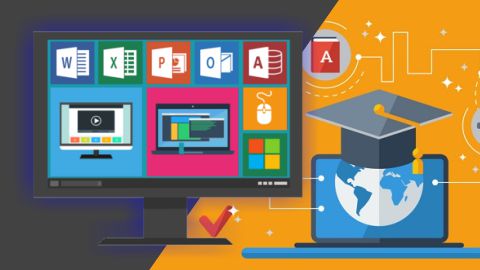 DCA – Diploma in Computer Application
Diploma in Computer Application or simply put DCA is an online 6 Months Diploma course but can be completed in less time, Both DCA Course and DCA Certificate.
Job Notification: – DCA Course is required for Patna High Court Personal Assistant
Or also if you have just passed out your 10th class and you have 2-3 Months of free time, then you are suggested to take this course, because it boosts your career and enhance your skills. And It can also help you further in the future if you apply any government job that require this kind of certification. So, Don't Worry – Be Hurry!!
Advanced Diploma in Computer Applications (ADCA)
This is a long term computer course, divided into smaller modules to help the students gain an understanding of Computer Applications in the theoretical and practical sense. In this course, the students will be taught to work with different kinds of computer applications and become a pro.
This is a very useful course for students who just have passed out his 10th or 12th. Or if you are in graduation and applying for a government job then you might need ADCA Certificate for some post.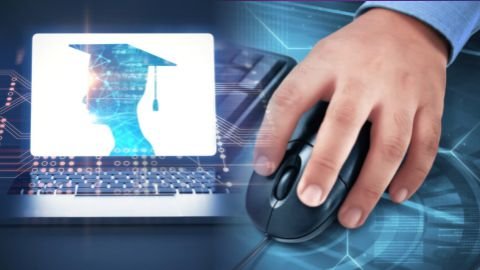 Advanced Diploma in Computer Application
Advanced Diploma in Computer Application is abbreviated as ADCA Course, It is an online ADCA Course for a one-year diploma that helps students to get govt jobs.
Master Diploma in Computer Applications
Master Diploma in Computer Applications shortened as MDCA and It is a long term online course which teaches you from the very beginning to advanced of computer applications. It is also use new technology to help you understand things better or in a trending way. You learn things here in a more practical way. Having an online course doesn't mean that you can not learn things practically but you can learn it very easily. Because, there is not any time boundation, you can access your course anytime anywhere whenever you are free. The course has 6 Modules and that all are taught in depth.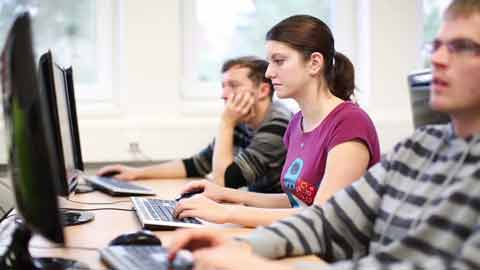 Master Diploma in Computer Application
Master Diploma in Computer Applications (MDCA) Course to enable you to a range of jobs. We provide online training in computer applications in Delhi. Be a master of your destiny with a diploma in computer applications.
Learning Computer Certificate Courses are easy in these time, because everything is online from a needle to the airplane. So, if you are in a need of having MDCA programme certificate for one of your government or private job. Then you must take this course.
Post Graduate Diploma in Computer Applications
For graduates, joining courses that require you to travel for an hour might seem the only plausible option, but it isn't. Taking up this PGDCA course online with a certificate is easier. It includes all aspects of computer applications that you would want for knowledge and better job prospects.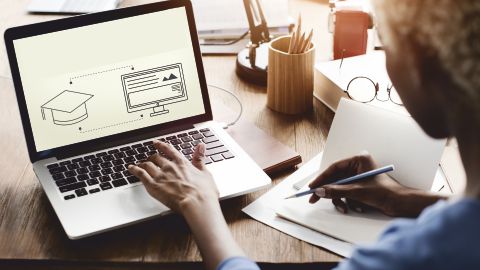 PGDCA – Post Graduate Diploma in Computer Application
PGDCA is a Post Graduate Diploma in Computer Application Course. It is online 1 year programme in computer course for all students or working professionals.
Course on Computer Concepts
CCC is again a quite popular programme in the computer course. It is 3 Months course and can be finished in a short period of time. This course provide you basic knowledge of computer applications and there is not any age limit. This course is conducted by NIELIT
Conclusion
Above, I have talked about 8 Best Computer Courses Certificate Programme that anyone can complete with or without having any prior knowledge. It is only recommended a basic understanding of English.
So, If you are preparing for any government job or planning to do that. You may need computer courses certificate and can take any courses' certificate you need but that would be issue on the certain criteria that are;
You are required to pass the exam of the course. For more information regarding the passing marks of the course, you may search the courses on the official website or can start a live chat with us.
Courses Certificates are issued by recognition of prior learning way. So, These certificates are valid and acceptable in the government department.