In today's digital age, acquiring new skills and qualifications has become more accessible than ever before. If you're looking to enhance your computer application knowledge and earn a valuable Diploma in Computer Application (DCA) certificate, you can now do it online from the comfort of your own home.
In this guide, we'll walk you through the steps to obtain the DCA certificate online from Acme Collins School, which is an reputable institution.
Step 1: Research and Choose a Reputable Online Course
The first step in your journey to obtaining a DCA certificate online is to research and select a reputable institution or organization. There are numerous online platforms and educational institutions that offer DCA programs. Make sure to choose one that is accredited and recognized to ensure the value of your certificate.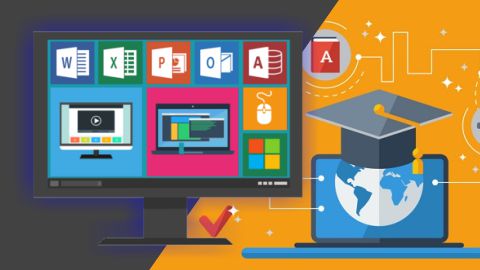 DCA – Diploma in Computer Application
Buy DCA Course Online and Start building your skills in computer applications such as MS Office, Internet Applications, Operating System, etc.& Earn Diploma.
Step 2: Registration and Enrolment
Once you've chosen the institution, you'll need to register and enroll in the DCA program. This typically involves creating an account on the platform, providing your personal information, and paying the course fees.
Step 3: Accessing Course Material
After enrolling, you'll have access to the course material. This usually includes video lectures, reading materials, and exam. DCA programs cover various aspects of computer applications, such as computer fundamentals, software applications, programming, and more.
Step 4: Study and complete an exam
To earn DCA certificate, you'll need to diligently study the course material and complete an online exam. This may involve watching video lectures, reading textbooks, and taking an exam online. It's important to manage your time effectively and stay committed to the coursework.
Step 6: Pass Examination
Here, you need to pass one online exam of the course to demonstrate your knowledge and skills. This exam is conducted online, and the passing criteria as mentioned below.
Step 7: Obtain Your DCA Certificate
Once you've successfully completed the course requirements, you will receive your DCA certificate. This certificate is proof of your competence in computer applications and can be a valuable addition to your resume or professional portfolio.
Step 8: Consider Further Specialization
After obtaining DCA certificate, you might want to explore further specialization in the field of computer applications. So, we also offer advanced courses in areas like web development, data analysis, and cybersecurity.
Conclusion
Getting a DCA certificate online is a convenient and flexible way to boost your computer application skills and advance your career.
By following these steps and choosing a reputable institution, you can earn DCA certificate and open up new opportunities in the ever-evolving world of technology. Start your journey toward a DCA certificate today and embrace the digital future with confidence!