What are the best basic computer courses? Which basic computer should I opt, for government jobs? Name the best basic computer courses for government jobs in 2021? Got all these questions? This article is a one-stop solution for all your basic computer course-related queries.
After graduation, many students turn to government jobs. Because of the security and the respect that comes with them. But with a lot of competition having an extra edge before applying for government jobs becomes necessary. Basically, computer courses are the best way to get your hands on this edge.
Serious about having a government job? Then a good basic computer course can increase your chances of having one. If you are searching for the best basic computer courses, then you have landed at the right place. Here, I am going to share the top 5 basic computer courses list for Govt jobs 2021. So that you can take and enjoy the extra edge that you have been yearning for.
Let's know the top 5 basic computer courses list for Govt jobs 2021
The Course on Computer Concepts
Popularly known as the CCC course, the Course of Computer Concepts is a basic information technology literacy course for everybody. The primary aim for which the course was started was to provide basic computer literacy to everyone around. Thus, using computers' basic functions becomes a cakewalk for anyone who qualified for the course.
After the successful completion of the course, you could perform basic tasks on the computer. And manage the jobs like data entry on your own for your business or a small organization. Moreover, the course is helping people like homemakers, small business owners who lack knowledge of computer or fear using it. By making them capable to perform different operations on the device like sending and receiving e-mails, preparing presentations with MS Word, storing information in MS Excel, and much more.
Notably, it is a short-term course and you will need only 2 weeks to do it. Not only, but the NIELIT also imparts the required education and training for this course. But also, awards the course certificate to qualified students. And, you have to pay a sum of Rs 360 (inclusive taxes) to take part in the test. Different state governments recognize the certification of the CCC course. Making it the optimum basic course choice to take government jobs in any of these states. The states that recognize CCC are Uttar Pradesh, Gujarat, Arunachal Pradesh, and Maharashtra.
Basic Computer Course ( As An Alternative To CCC)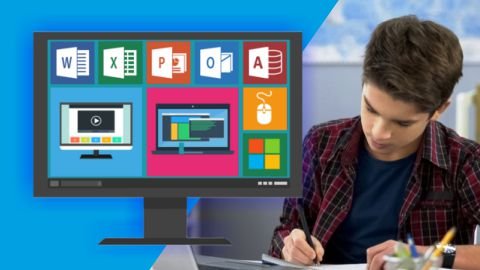 You can opt for Basic Computer Course as an alternative to CCC (Course on Computer Concept) as sometimes it takes time to get CCC Certificate because of the slow process of NIELIT, But, Here you have the option to opt it as earlier as possible and you can also complete this basic course according to your time frame because it is an online course and gives you a way to complete your course and finish an exam in order to get a certificate.
The Advanced Diploma in Computer Applications Course
The ADCA or Advance Diploma in Computer Application course is a job-oriented professional diploma course. The total duration of this course is 1 year. Formerly divided into 2 semesters of 6 months each. Things like graphic designing, general accounting, and office automation are taught during the course. So with the completion of this course, you will become a professional capable of handling different computer software efficiently.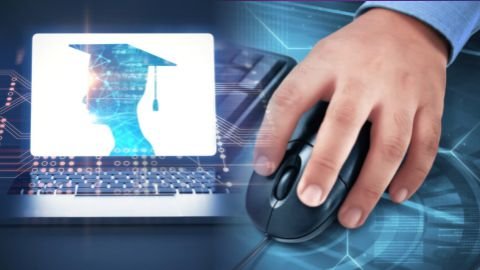 The course enjoys high popularity among students who desire to have a future in computer operations. But for taking admission into this course you must fulfill certain criteria. Under which you should be 10+2 passed from a recognized institute. The computer must be one of your major subjects during the 11th and 12th standards. Besides this, there are no minimum marks that you must have gained for being eligible for the test.
The first things that you will learn are operating systems like Linux, Windows, and DOS. The programming languages that are a part of this course are C++ and C. Besides this, you will also gain some basic knowledge of accounting, Adobe Photoshop, Pacemaker, Power Builder, Corel Draw, and Developer 2000.
The Data Entry Operator Course
Transfer of data from paper to computer is data entry. And the person employed to enter and update the data into a computer system is a data entry operator. Under the data entry operator course, you will learn to update and transfer data from papers into the computer.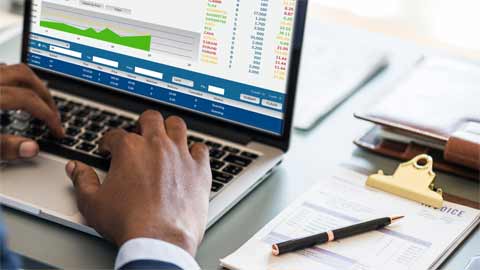 The reason behind data entry is to keep the data safe for longer intervals. You can also search for any specific information quickly without having to go through all the data. All you have to do is to command the computer to search for the desired information and you will save hours that you would have spent searching for it on paper.
As a data entry operator, you will maintain all the data records of the organization over the computers. And update or search the information required. Every year government issues many vacancies related to the data entry operator positions. And having a basic certificate in data entry operator course will only increase your chances of getting selected for the same.
The ADFA (Advanced Diploma in Financial Accounting)
We provide the ADFA course. And, it is a government foundation advanced diploma course. The length of the course is one year. Formerly divided into 2 semesters comprising 6 months each. You can start taking the course anytime as it is online.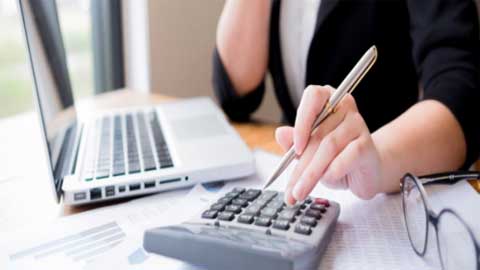 The primary aim of this course is to prepare students for qualifying for the Acme Collins School examination. And, the government of India certifies the course. Henceforth it becomes helpful for other government jobs. Be 8th Standard qualified for this course.
The Bachelor in Computer Applications Course
Are you interested in computer languages? Then BCA is the perfect enrollment computer basic course for you. BCA or the Bachelor in Computer Applications Course is a 3-year undergraduate program. The course is among the most popular options among students who want to start a career in Information Technology or the IT industry.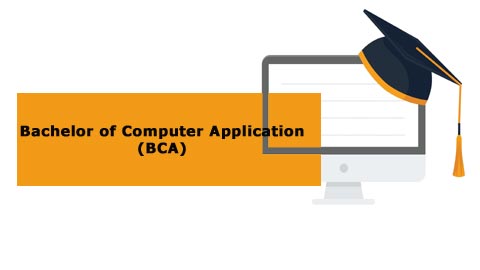 A BCA degree is equivalent to a BE/B.TECH degree in Computer Sciences and IT. This course will help you create a sturdy base in the vast world of computer languages. Where you can grow further and create or develop computer programs. For being eligible to take admission in this course, students must fulfill a few sets of requirements.
These requirements include the student must be 10+2 qualified with at least 45-55% marks. The principal subject the student must have in 10+2 is English. Besides English, it doesn't matter which stream you had from the Science, Commerce, or Arts to be eligible for the BCA course.