A management information system ( MIS ), is an information system. It is useful for making decisions and also for coordination. In fact, control, analysis, and other important useful things are also performed. The MIS is mostly useful in large organizations. The process of the system always involves people. Different techs and processes are also involved. So, the main use of MIS is for increasing business profit. You can use MIS for various business purposes. It helps your business to grow and work smoothly.  Moreover, MIS increases the value of your business and makes much profit in your work. You have to give proper information to the manager. The information you give matters a lot. Also, the information makes the business effective. You will have to make a decision in a shorter period. It helps you to save time and look after everything.
Management
Also, the MIS can be very useful in all software platforms. It helps all the information sector to grab the details. In all the business platforms the MIS is very helpful to store and function. The main duty of all this MIS platform is for the chief information office or chief tech office. So, these officers look after all the details and work behind MIS. Overall all the technology, moreover the functions is controlled by these officers. You can look to evaluate all the technology in the organization. In fact, MIS is basically to make decisions that will help your business grow. So, you will have to evaluate and make decisions regarding the information. Making decisions is very important. Then, the IT members are ready to implement the decisions. As an officer, you have to make decisions. Then, they are also responsible for implementing policies.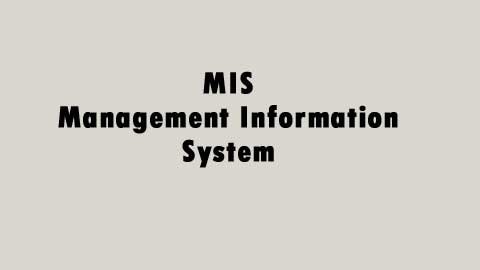 Basics of Management Information System
It is a good time to learn and earn a certificate in Basics of MSI or Management Information System Online. It is authentic and genuine
In management, they have to look at all the data and make the appropriate decisions. They have to secure the data in the IT sector and save them. You can access the details if you are given the role of looking after the MIS. In fact, not every person can have access to the MIS system. The person accessing the MIS system has to make decisions and publish reports.
Types
There are many types of information systems. Also, each of them has different functions and processes. In fact, the system is useful for extracting details and other information from the servers. Following are some of the systems you should know about.
Decision supporting system ( DSS )
So, this type of MIS is useful for higher platforms. It is useful to gather information from a higher source. Then, it also has information from a wide range of sources. Moreover, it helps to solve problems in a wide range. It is useful for higher and middle users in the business. This type helps to gather more information from all the sources.
Executive information system ( EIS )
So, in this, it provides a tool to execute and report all the information. You can have quick access to everything easily. The reporting is coming from all the companies and another business sector. This has all the evaluates and this type makes it easy to execute. Moreover, you can easily operate all the functions.
Marketing information system
This manages all the information from the marketing business. It is very important to gather information and make decisions. You can access all the information and make decisions. The marketing aspect of the business is designed by this MIS.
Office automation system ( OAS )
So, in this, communication and other productivity are supported. This system is useful for all the office work. It helps to collect information and work easily. The information is very easy to make a decision. Through this system, it helps you to execute easily.
Typical MIS
The typical management information system intends to help the managers. It helps them to make decisions about resources and other important matters. Every business has different operations and matters. You will be able to execute all the matters easily. Also, it is an advanced technology. It helps to take decisions to make your business easy and work smoothly. You can find special events through this system. Information or report can easily be accessed with this system. Also, MIS provides feedbacks to all the managers. The performance will increase through this system and informations will be easy to access. MIS helps you to compare the results. You can cross-check all the results. Businesses and other organizations can use this for better work.
Advantages of MIS
The MIS provides pictures and other important frameworks for the office. Then, productivity is increasing day by day. It adds value to the products, always motivates the production. Improves the business. You can easily access the data. Reports are available for you. An important report can also be available. You can also access employees' reports and records. Then, the performance is also available as a report. Communication is easy. You can easily have interact with others. The competition also improves. You can make decisions easily. The MIS system is very simple and very helpful.
5 Components of information
The computer is very new to everyone every day. It improves every day. Also, you can improve your basic intelligence with computer learning. MIS has described five basic components of information. Let us discuss this in the following article.
Computer hardware
Computer hardware is the physical tech, it works with the information. You can get great help with computers. As now computers can be in your pocket. You can have a phone, which works not less than a computer. The rise of tech makes you smarter. You can create and build on your own.
Computer software
You need to have software to function. Also, the computer will work only with software in it. You can have any software installed. The software helps you to use tools and other require stuff. The software is always designed to work on a specific task. You can do whatever you want to. You can create your own web page. The computer helps you to do this. Everything is easy and available to you.
Telecommunications
Connections are very important. Also, the computer needs connections to work online. You connect with your network. Then, the network can be a wireless, router, etc. You can create a network on your own.
Database
All the data you collect is kept in the database. It is important for you to have storage. Moreover, computers can store all your data in one place. You can access them easily. Your computer has all the storage details and information is kept in it.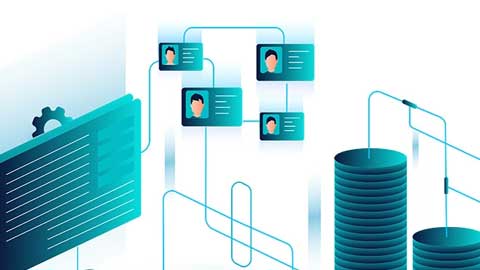 Introduction to Database Management System
Come, let's learn to speak with the data and information on the servers with DBMS. Enroll in our course and become a master in limited time.
Human resource
So, the most important element is the human element. A computer needs a person to run it. In fact, you will need to follow the instructions. The steps are easy. You have to look at all the guides. Also, knowledge is very important to function the computer.
Diploma in Human Resources - HR
This is a 6-month diploma in Human resources online course. This involves easy-to-understand modules. To give the student an understanding of the mastery level of his basic concepts.
MIS helps you to access all the information. You can have all the reports of important events. Moreover, the business sector requires this system to function and make decisions smoothly.