Angular is a development platform and framework for establishing web applications. The kind of web applications, which are scalable, are also known as single-page client applications. Angular uses HTML and TypeScript to build these applications because it is itself built on TypeScript. Moreover, Angular includes a set of well-developed Type Script libraries. It also implements fundamental and discretionary functionality that the users import to their applications.
Angular's well-developed libraries are comprised of a huge diversity of characteristics such as client-server communication, management of forms, routing, and a few more. This platform is growing rapidly in popularity which is why its new versions are persistently being launched. It is important to know that the latest iteration is named Angular13. This new version also aims to help the developers in their efforts of creating modern and advanced applications for their business clients.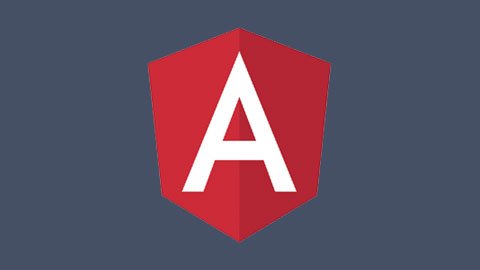 Certificate in Angular
Do you want to learn Angular from basics to advanced? Here is a Certification in Angular with all the essential knowledge, and also you will get a certificate.
Why do people opt for Angular Certification?
Practically learning, Angular helps the developer in so many ways including that they will be able to build a worthwhile career in the field of modern technology. Furthermore, it will eventually help them earn a handsome salary as an Angular developer.
As compared to other app developers, an Angular programmer can be more productive by creating more interactive and responsive apps. He can do it with the use of the Angular platform, including desktop applications, web, and native apps. Angular applications can not only reduce code but they can also integrate with other apps, conveniently.
Being one of the most widely accepted and admired single-page application platforms, Angular Certification has come up with a number of benefits for learners. Some of the most renowned benefits are better professional credibility, career opportunity and growth, promotion, and networking opportunity while meeting other developers across the globe, and a lot more.
Proper certification will help the individual by adding to his market value because the certification can be a documented approval of the potential of a candidate for the relevant job opportunity, where he is going to apply. Moreover, a hiring company can evaluate a certified web developer's overall performance on the basis of his learned skills and knowledge. A certificate of validation that the person has learned the skill from a proper source will help the hiring companies to decide in giving him the particular job. It is a kind of certificate that will surely fulfil their technical requirements, and choose one of the best candidates for their company.
Angular Certification in the USA
Developers across the globe are now very well aware of the term angular. So, they are keen to learn more and more about the framework. People from all over the world are connecting in several ways to learn all about this widely accepted genre of web development, on different platforms such as online institutions, videos, podcasts, blogs, or articles.
As Google itself founds the Angular framework, There is no official Angular certification institution available physically. However, numerous well-reputed and organized online platforms have launched their courses to provide Angular Certification in the United States. With these certifications, the programmers can learn and practice the Angular framework practically under experts and professional supervision.
Advantages of Angular Certification from Basics to Advance
The best part of this certification at Acme Collins School is the course content that will cover all the essentials. It is a detailed course that has 387 lectures in total. These lectures will cover basic to advance knowledge of angular. It will not only help you to learn angular but also to be an expert in this framework.
The other great thing is that you will get the certification.
This certification will help you to become a professional who can earn good job opportunities in the market.
You can also work as a Freelancer to provide your angular services.
By learning angular, you would be able to create more responsive and interactive apps
It would allow you to reduce the code and help you to be more productive.
The angular learning will help you to build native, web and desktop applications.
The learning and certification of Angular will help you to get high pay as compared to other web developers.
It will help you to attract major companies as customers.
Disadvantages of Angular
It is a fact that dynamic applications do not work perfectly always.
It would become inconvenient to use complex SPAs because of their size.
It is not easy to learn and become the master of Angular as it requires a lot of time and effort, and not to forget dedication.
Benefits of Learning Angular
The best benefit is short but effective code.
By learning this, there is the ease of integration.
The important point is that Angular uses HTML, and when it comes to defining an application user interface, HTML is the best option.
Angular provides you with modularity. The benefit of modularity is important when it comes to your mind that enterprise applications are inclined toward getting large.
Angular also allows cross-platform versatility. It can make applications for desktop, web and native mobile applications.
Conclusion:
No matter if you are a web developer or a professional programmer, you can always look up to enhance your professional skills in your decided fields. As the Angular platform is getting more popular with every passing day, it has increased the demand for hiring companies that need profound web developers, and have modern proficiencies. So, it is always better to be on the safer side. An Angular Certification course will not only help you enhance your practical skills, but it is also going to help you in getting better career opportunities, add to your professional value, as well as provide the business organization, with proof of your advanced-level skills. So, what are you waiting for? Give yourself a chance to be part of the community of Angular Experts by getting certified by the Acme Collins School.