SEO is a big topic, and there's no one-size-fits-all answer to whether or not you should get an SEO certificate. In fact, there are many different kinds of certificates available to help you learn about digital marketing from various perspectives and how they can apply to your current job or career path. I've been in the industry for several years now and have taken some courses myself—and now I want to share some insight into what these programs entail so that you can decide if taking them on is right for your goals!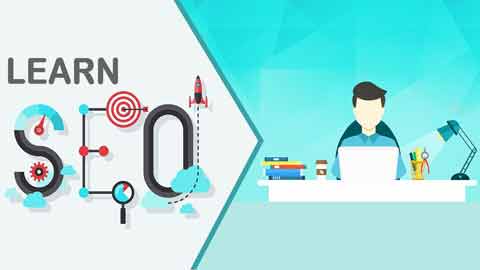 Search Engine Optimization
Enroll in our search engine optimization course online to make your future better. By taking our online SEO course you will become a pro in driving organic traffic. So, enroll in the course and get a certificate as well.
What are the benefits of an SEO certificate?
As you've likely noticed, there are a number of benefits to earning an SEO certificate. The skills you learn will help you advance in your career, get a job and create your own business. You can also use these skills to make money online as a freelancer or contractor.
In addition to knowing how Google works and using different keywords on search engines, it's helpful for people who want to work in this field to know how content marketing works so that they can write engaging copy for websites or blogs. If someone doesn't have any experience writing for websites or blogs but wants one day then getting an SEO certificate will give them an advantage over those without any training at all!
If you are interested in learning more about SEO, then a certificate is the way to go. You can either take an in-person course or online one that is offered by many colleges and universities. The best part about taking an online course is that it's convenient and you don't have to spend time commuting to school each day.
Improved Job Prospects
An SEO certificate can help you land a better job and earn more money. You'll have a leg up over other applicants who don't have any training in this area. There are also many jobs available at companies that specialize in search engine optimization, so if you're looking for a career change but don't know where to start, this is one option that should definitely be considered.
Improved Skills and Knowledge
If you're looking to improve your skills in a specific area and learn more about SEO, an online course is a great option. You'll be able to work at your own pace, which makes it easy for busy professionals like yourself to fit in some studying whenever they have time.
Competitive Edge
If you're looking to get a competitive edge in your field, an online course is a great way to do it. By taking an SEO course, not only will you learn how search engines work and how to optimize pages for them; you'll also be able to apply this knowledge in real-world scenarios.
Better Career Opportunities
If you're looking to advance your career, an online SEO course can help. It's a great way to learn more about the industry, and it can open many doors for you. You'll be able to apply what you've learned in real-world scenarios, which will make it easier for potential employers to see that you have real skill sets rather than just theoretical knowledge.
Certificate Shows Your Attitude to Work
If you're looking for a way to show potential employers that you're serious about your career and eager to learn more, an online SEO course can be the perfect solution. Many companies offer them as part of their employee training programs, so it's easy to find one that suits your needs. By taking one of these courses, you'll be able to show employers that you have a positive attitude toward learning new things and improving yourself professionally.
Takeaway: SEO is not just a job but a passion.
If you have a passion for SEO and want to make a living from it, there are many different options available. You can start by taking an online course or reading some books on the subject. Then consider working in an entry-level job at a digital marketing agency or startup. Once you've gained experience and built up your portfolio with real clients, you can look into starting your own business.
Conclusion
An SEO certificate is a great way to start your career in the field of digital marketing and get started on building a strong resume. With an online course, you can learn all of the skills necessary to succeed in this industry while working at home or from anywhere around the world! You'll also gain valuable experience working with other professionals who have similar goals as yours. So, go for it!