What is PGDCA?
PGDCA Certificate is an online post-graduate diploma course in computer application with a duration of 1 year. It is a course which is provided by many universities or govt-aided Institutions. Now, Let's talk about the course.
PGDCA Course
Post Graduate Diploma in Computer Application (PGDCA). It's an online course for graduate-level students, however, if you are not one of them or have not graduated yet, still you can get this course certificate while following the 4 easiest steps given below.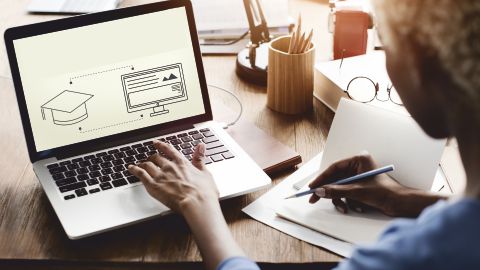 PGDCA - Post Graduate Diploma in Computer Application
PGDCA is a Post Graduate Diploma in Computer Application Course. It is online 1 year programme in computer course for all students or working professionals.
4 Easiest Steps To Take PGDCA Course Certificate
Buy PGDCA Course
Login your Account
Take Your Exam
Download the Certificate from your account dashboard
You can also watch a helpful video on how to download a certificate for any course you complete at Acme Collins School. Now, before you go further let's see how the PGDCA certificate looks like
Note:- All the certificates that are available here, are verified and well-approved by the government organization and also acceptable for government jobs/exams/Private Jobs or for further study. It's authentic and trustworthy. For more information, you can check out the recognition page of Acme Collins School.
PGDCA Syllabus
There are 7 Modules in the course and each module is well-defined. You can understand each topic clearly and easily because it requires a basic understanding of English. So the topics you are going to learn through this course are :
1. Computer Fundamental
This module will get you familiarised with the computer and its technology, and help you to learn further concepts of computers.
Basics of Computer
Basics application of computer
History of Computer
Generation of Computer
Components of Computer
Input-Output devices
Memory Location
Concepts of Hardware and Software
Data and Information
Connecting Keyboard, Mouse, Monitor and also the Printer To CPU
Checking Power Supply
2. Database
A database is a collection of data or information that is specially organized for rapid search and retrieval of information from the computer. So let's deep dive to learn it step by step
What is database
Purpose of database
Database Design
History of database systems
Relational database
Distributed database
Document-Oriented database
Network database and also the object-Oriented database
3. Word, Excel, and PowerPoint
So here, you're going to learn 3 Microsoft applications such as Word, Excel and PowerPoint.
Microsoft Word
Introduction to word
Open an existing document
Saving a document
Closing a document
Text selection
Editing Text
Find and Replace
Character Formatting
Paragraph Formatting
Page Layout
Create tables and also charts, etc.
Microsoft Excel
Introduction To Excel
Working with Excel
Inserting a worksheet
Deleting a worksheet
Entering data into a sheet
Handling operators
functions
Formatting a worksheet
Printing worksheet
Working with charts
Integrating text into sheet
integrating text web pages into sheet
Microsoft PowerPoint
PowerPoint Introduction
Overview of File Menu
Creating a presentation
Saving a presentation
Working with slides
Adding and formatting text
Formatting Paragraphs
Making notes master and handouts
Drawing objects
Insert clipart and pictures
Working with objects
Designing slide show
Printing slides, and also many more.
4. Introduction To Multimedia
As the name suggested introduction to multimedia, it means you will study multimedia's basics and also other topics related to it.
What is Multimedia
Elements of Multimedia
Medium of Multimedia
Components of media to digital media
Applications of multimedia
Basics of Multimedia
5. Programming With ASP.NET
What's New in ASP NET
Stages in Webforms Processing
Introduction to server controls
HTML Control
Validation Control
Data binding Control
Configuration
Personalization
Session State
ADO .NET
6. Current Trends on the Internet
So you can see below what you are going to learn in this module.
Basics of Programming Language
Internet Phone and Working of VOIP
internet Video
Collaborative Computing
E-Commerce
7. Financial Accounting
You will study financial accounting and Tally ERP 9 accounting software as you can see in the list of topics. This is just the overview of the PGDCA syllabus. However, you'll know in-depth when you buy a course.
Concept of Accounting
Download Tally ERP 9
Install Tally ERP 9
Activate Tally
Create company
Create ledgers, stock items and group
Set GST details
Record purchase and sales
Record payments and receipts
Tally shortcuts
Daily voucher entry
Financial reports
Printing
Inventory control
What is Qualification for PGDCA?
The Qualification of the PGDCA course depends on the institution, So there are many universities or institutions that accept 10+2 pass out students only. But if you just 10th pass out, and want to learn course to have extra qualification and knowledge in the computer field, how will you learn?
Let me help you with this, you can learn the PGDCA course at Acme Collins School. However, there is not any prerequisite you should be 10th pass out and basic understanding of English.
What is the benefit of the PGDCA course?
If you talked about the benefit of the course, So there are many benefits that you get here, firstly it's govt certified course. Secondly, having PGDCA certification you can apply for jobs such as
Web developer
Web designer
Computer language programmer
Computer programmer
Software developer
Ethical hacker
Because there are many companies looking for someone who has excellent knowledge of computer and the field they are perfect in.
Which is Better DCA or PGDCA?
If you are a beginner and want to enhance your knowledge in the field of computers then I would recommend you to opt for DCA – Diploma in Computer Application Course. Because it's an amazing course and gives you a seamless experience to learn things throughout the course.
additionally, the course has two types of durations 6 months, and 1 Year. You can choose the right duration course that suits you more according to your knowledge and time.
But, If you already know the basics of computers, then you must buy a PGDCA Course.
How To Get PGDCA Certificate?
PGDCA Certificate course is very popular these days and many of you prefer to do it because it is a 1-year online diploma course.
You have two choice
Offline Course
Online Course
If you choose an offline course, then you need to go to the university and most importantly attend offline classes and exams. only then you'll have a valid certificate.
But if you choose an online PGDCA course, then you don't need to go anywhere. You can save time and money too and also can learn the course from the comfort of your home.
Steps To Take PGDCA Certificate
What you'll get after completion of the course
Government-approved certificate
Nationally and Internationally accepted
Lifetime access
Why do you need this PGDCA Certification?
It's government certified and you can use it for govt jobs and for further study.
You can also share your PGDCA Certificate on social media like LinkedIn, Facebook and Twitter to get a better job.
It's helpful for both government and private jobs.
How To Buy PGDCA Course?
So, you are ready to buy a course, well let me tell you how to buy a course and also a step by step guide to buying it.
Create an account
Search "PGDCA Course" in the search bar.
Click on "Buy Now"
Under Step 2: Click "Continue"
Under Step 3: Payment method and then click "Continue"
Step 4: Click "Pay Now"
If you have any difficulty while buying a course, you can watch a video
How To Download PGDCA Certificate?
It's a very common question that users ask, but let me tell you in a very simple way. As you buy a course and finish an online exam with qualified marks, at least 50%. You are able to download your PGDCA Certificate from the account.
Let's see a video with an example that shows you how to download a certificate
In conclusion, You can get PGDCA Certificate from Acme Collins School and become a job-ready person that will help you not in the private sector but also in the government sector.
So, buy the course today and get a skill-based certification.