Pay Your Course Fee by scanning a QR Code Here.
It is recommended for users/candidates/students who do not know the the process of paying fees by the payment gateway or have some trouble while making fees payment of the course due to some technical issue.
In this process, we manually enroll users/candidates/students in the course. Please note that if you are paying fees as total fees of the course, you will be enrolled in the course and can have access of the study material and exam.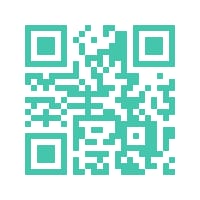 Follow this step by step guide to make your course fee payment
Step 1 - Scan the QR Code that is mentioned above by your phone. (Note:- It would be scanned by your device scanner, not by any other UPI App such as Google Pay, PhonePe etc.)
Step 2 - While scanning, you will be redirected to the payment page.
Step 3 - Enter Your Details Like Course Fees, Course name, Email ID and Mobile No
.
Step 4 - Click on Proceed to make payment.
But if you wish to pay your course fees in installment then please navigate to a step by step guide on How To Pay in installment.
Happy Learning :)